Ice Cream Suppliers
in The Lake District
Here at Hartleys Ice Cream we are widely known throughout the local area for our expertise and innovation. Established in 1931 we have never stopped growing or developing. Our current range is now over 60 flavours. So, if you can imagine it, we've probably tried it!
We are based in Egremont covering the whole of Cumbria and the Lake District. We would be happy to venture further afield if necessary. We also have 2 ice cream parlours, one in Egremont and the other in St Bees where all of our flavours can be sampled.
Contact us
---
Dairy Fresh Ice Cream
Traditional home made luxury ice cream, freshly made daily at our Egremont creamery.
Fruity Sorbets
Various flavours of delicious dairy free fruity sorbets, also hand made at our creamery.
Diabetic Ice Cream
We stock a small selection of flavours in our diabetic range. Available in freezer packs from our Egremont shop.
---
Our extensive range of flavours
At Hartley's we produce some of the most exciting and delicous flavours of ice cream available.
We have 60 different flavours at our retail outlets and they are available to deliver across Cumbria and the Lake District.
Tubs from 2-10 litres can be provided for both the retail and catering trade.
Take a look at some of the amazing flavours we produce, and there are new and imaginative flavours being added all the time.

Creme Caramel with Toffee
New York Blueberry Cheesecake
New York Lemon Cheesecake
New York Strawberry Cheesecake
White Chocolate Fudge Brownie
---
Cones and Wafers
We stock a large selection of cones, wafers and other products to compliment our ice cream.
Ice Cream Celebration Cakes
Made to order in up to two flavours, at least three days notice is required.
Restaurant Quality
We are able to supply restaurants, retail outlets and more with our products. Cumbria wide delivery available.
---
Ice Cream Vans
available for hire
We operate a fleet of ice cream vans in our local area. Our vans are available for hire for your events, so if you're looking for something fun and different for your wedding or party, why not contact us today and find out more.
We're members of the ICA (Ice Cream Alliance) a sign of quality and assurance.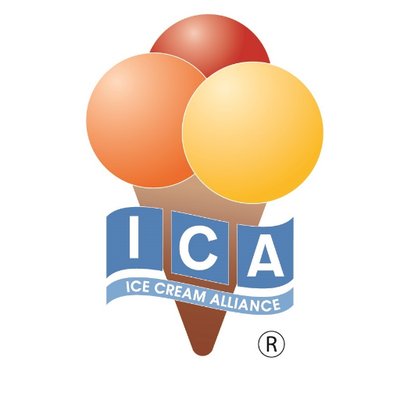 ---
---